YOUR POWERFUL
STORIES
A better way to craft CBD oils, based on botanical knowledge, scientific skill, and expertise in human health and wellness.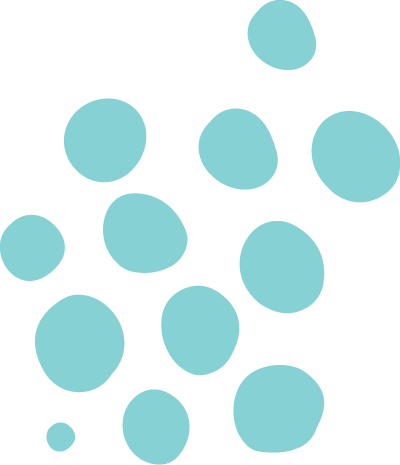 These treats have been our saving grace! Our pup has anxiety when in a car and whines the entire ride (even when it is a 3hr ride). These treats have calmed him down and helped him relax through the rides! Thank you for the amazing product!
Ashley L.
Slow Your Wag Customer
My dog loves these treats. He's older and since I've given him these treats he's acting so much younger. He has an easier time walking up the stairs which before he'd always avoid them as much as possible. He runs up and down them now. I'll be a forever customer for myself but also my dog!! I would give these 12/10 if I could. 
Taylor C.
Slow Your Wag Customer
This product is amazing! I have a 15 lb puppy who has never taken a nap outside of her crate because of her hyperness and needs to chew maniacally. Thanks to Slow Your Wag dog treats, my sweet girl now sleeps through the night with me! These treats have been a life-changer. She's so much happier and peaceful now, and so much more fun to live with. 
Amy S.
Slow Your Wag Customer
My dogs love the flavor of Paws A Moment and it has helped on so many occasions when we have to leave them for a significant amount of time. We also have been giving it to them during thunderstorms or high-stress situations for them and it has seemed to improve the whole situation by a million. 
Brandon M.
Paws A Moment Customer
Calmed One VERY anxious pup! My dog suffers from extreme anxiety and it can be very difficult to calm him down. We started him on Paws A Moment CBD oil and this is now the only thing that helps! Thank you for creating such a wonderful product for my boy!
Chantal F.
Paws A Moment Customer
It really works! My 13-year-old lab suffers from old man aches and pains. Since taking Paws A Moment, he grunts less about his aches, he sleeps better at night and has more energy during the day. 
Claudia W. 
Paws A Moment Customer
Add this to my pup's food everyday and she loves it. I started using Paws A Moment about 10 months ago when my dog developed a seizure disorder. She has been seizure-free and living her best life thanks to this amazing product!
Amber S.
Paws A Moment Customer
I love this product. I have been taking for 2 months and I can tell a difference in my overall state of mind. I'm calmer and my mind isn't racing anymore. I'm able to focus at work and lay down at night to go to sleep. 
Lori H.
Bright Side Customer
I have struggled with depression and anxiety for a long time now. I have been on medication for it but it made me a zombie and I hated it, but then I found Onyx + Rose and they changed the game! I am in complete control of both my anxiety and depression and I feel like a whole new person, everyone I see daily sees the change too! It also has helped me with sleep and menstrual cramps (for ladies that have horrible cramps). If you're reading this and considering buying the product do it you won't regret it! 
Ashley N.
Bright Side Customer
I can't even explain how much this has helped me!!! From my anxiety to my insomnia and even my pain. I ran out and haven't been able to sleep well all week- definitely worth the investment. 
Brittney B.
Bright Side Customer
The CBD Products You Love. Naturally.
BUILD YOUR CUSTOM RITUAL
Nature wants you to take care of yourself. We can help. Keep the wellness coming with hemp powered CBD products made just for you.
Subscribe Now