YOUR POWERFUL
STORIES
A better way to craft CBD oils, based on botanical knowledge, scientific skill, and expertise in human health and wellness.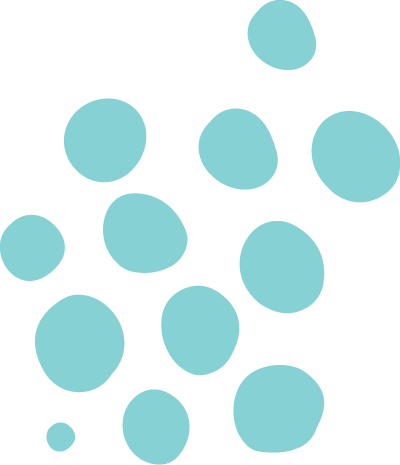 I wanted to give Bright Side capsules a try to assist in combating my anxiety, depression, insomnia, I have to say when I use this during the day I have noticed a MASSIVE change in my ability to actually FOCUS it tames my anxiousness enough to slow my mind down a bit which has led to me being way more productive every day. 
Brea W.
Bright Side Customer
Amazing pain relief. I initially bought this to help with the nagging pain I still get at the site of my C-Section. I have been on muscle relaxers, NSAIDs, tried heat, massages but all either just made me tired and didn't help with pain or did nothing. This was my saving grace, I finally am able to feel some relief at the site of my scar, plus it helps a lot with other aches and pains that may arise. 
I use this when I'm extra stressed and carrying all that tension in my neck and shoulders – I've even used it when I've had a sore lower back as well as for cramping during my cycle. I am very amazed with the way the pain subsides and just goes away – never used anything like this. So happy I am able to ditch over the counter pain meds. 
Isis A. 
Bliss Balm Customer
This product is absolutely incredible. After recovering from a major knee surgery & re-injury (of the same knee) over the past year, this product has been an absolute lifesaver. I had gotten to the point of being completely healed but still dealing with some pain and inflammation and thought I would give CBD a try and I am not disappointed! This gives me lots of relief to get through my daily activities while still recovering and working towards as close to 100% recovery as possible. This product is so great for daily use and smells great in the process! 
Natalie M.
Bliss Balm Customer
The quality is amazing! It is far superior to any other brand I have ever tried. I trust this company to provide the best possible quality. It has drastically improved my health symptoms! 
Jillian T.
Full Bloom Customer
For many years I have struggled with insomnia. Always getting restless sleep. Always waking up every couple of hours. I tried everything I could from melatonin to teas and nothing has ever worked. I started noticing a difference in my sleep about a week after using this oil and it has been the best thing I have ever tried. 
Crystal M.
Full Bloom Customer
I've always been skeptical about CBD oil as I do suffer from anxiety. Nothing seemed to help but this has overall improved my anxiety & sleep. I have more patience & don't feel so overwhelmed, it's a great feeling. This is the only product I recommend. 
Celeste M.
Full Bloom Customer
I was doubtful but am completely blown away! 1st time in 20+ years without back pain! Bought a bottle for my mom for crippling arthritis & she's seen great improvement.
Tara C.
Full Bloom Customer
I use Full Bloom to help with my rheumatoid arthritis. Every morning I take 2 droppers and within 30 minutes my pain goes away and stays away all day. 
Brooke B.
Full Bloom Customer
This stuff has helped me in so many ways. I am so much more chill, less anxiety, more happy, less back pain, I just cannot explain how important it is to add CBD to your daily intake!
Margaret H.
Full Bloom Customer
The CBD Products You Love. Naturally.
BUILD YOUR CUSTOM RITUAL
Nature wants you to take care of yourself. We can help. Keep the wellness coming with hemp powered CBD products made just for you.
Subscribe Now